Leah Quesada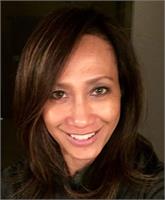 About Me
Someone asked me: "When did you find Yoga?" and "When did Yoga find you?" I found Yoga 9 years ago to simply complement my regular work-out routine. Yoga found me while I was in half pigeon pose, a hip opener pose. Hips, they say, are where we quietly store our unresolved emotions. I cried not knowing why but later, I understood why. I realized how through my life, the busyness of things consumed me, giving little time to truly relax, restore, and practice self-love. I cried because of this raw truth.
Nine years of Yoga practice have given me physical strength and a better body, mind and spirit connection. It is in this well connected present space that our minds become clearer and our sensations heightened. The inner teacher in us emerges with insights of how to live our lives better, creating our own infinite possibilities.
I am a 200 Hr registered yoga teacher,completed Baptiste yoga Art of Assisting. I am honored to share this practice with you!
Leah Quesada instructs the following: