Tony DeMasi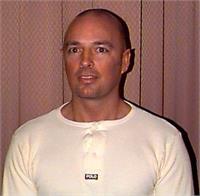 Tony is a group ex associate with 20 years experience in the fitness industry.
His first certification was Jonny G spinning. He then went on to achieve other group exercise certifications in: Group Power, Keiser, Body Pump, CXWORX, GRIT and TRX to name a few .
Tony's next endeavor is personal training.
"I don't want to make someone exercise, I want to make them want to exercise."
Tony DeMasi instructs the following:
Blending two of your faves: CoreWorx and TRX. First 30 minutes of class will be in the yoga studio (please, no shoes allowed)...working on toning and sculpting those abs ala Tony. If you can stick around, head down to the main studio and grab a TRX strap and move on to those functional mobility moves. TRX is for everyone and this efficient exercise option will get you results FAST!




This class is designed to work your whole body. You will work with a variety of equipment including weights, TRX, kettle bells, bosu and more. Enjoy this great interval training




Rock hard abs in an efficient 40-45 minute workout using flexible tubing, light weights. Sometimes adding tabata intervals this class will be sure to work you to the max.