Lani Lucey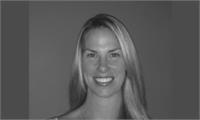 Lani Lucey instructs the following:
"BODYPUMP™, the original LES MILLS™ barbell class, will sculpt, tone and strengthen your entire body, fast!

Great bodies aren't born, they are transformed, using the proven BODYPUMP™ formula: THE REP EFFECT™ a breakthrough in resistance workout training. Focusing on low weight loads and high repetition movements, you'll burn fat, gain strength and quickly produce lean body muscle conditioning.

BODYPUMP™ is one of the world's fastest ways to get in shape as it challenges all of your major muscle groups while you squat, press, lift and curl."




A 40-45 minute class held on a stationary bike that will burst your heart rate as well as give you a nice resistance training.

A great overall full body cardio workout. Instructors will coach you through a variety of challenges: tempo, resistance, posture, and more.




Body Flow is a MindBody class for anyone and everyone. It uses a range of movements and motion set to music that will improve your mind, your body and your life. Bending and stretching through safe and simple yoga moves, a Body Flow class blends elements of Tai Chi, Yoga and Pilates to strengthen your entire body. Breathing with intention is an integral part of this blended class. Instructors will always provide options for those just getting started.

A 55 minute Body Flow class will leave your mind and body feeling calm, centered and happy. Just BE.




Get ready to work top to bottom, side to side, front and back, inside and out... this class will WORK IT! Instructor will bring you new challenges each week with a blend of strength moves, cardio conditioning, and core work. Be ready for anything!




Rock hard abs in an efficient 30 minute workout using flexible tubing, light weights. Sometimes adding tabata intervals this class will be sure to work you to the max.