Lani Lucey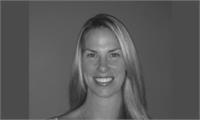 Lani Lucey instructs the following:
Perfect cardio option before your pilates, yoga or BodyPump class. Instructor will coach you through intervals on our StarTrac spin bikes for 30 minutes. Great music will motivate you to work your hardest.

Wear sneakers or clip in cycling shoes. Water bottle and towel are recommended.




Get ready to work top to bottom, side to side, front and back, inside and out... this class will WORK IT! Instructor will bring you new challenges each week with a blend of strength moves, cardio conditioning, and core work. Be ready for anything!




"BODYPUMP™, the original LES MILLS™ barbell class, will sculpt, tone and strengthen your entire body, fast!

Great bodies aren't born, they are transformed, using the proven BODYPUMP™ formula: THE REP EFFECT™ a breakthrough in resistance workout training. Focusing on low weight loads and high repetition movements, you'll burn fat, gain strength and quickly produce lean body muscle conditioning.

BODYPUMP™ is one of the world's fastest ways to get in shape as it challenges all of your major muscle groups while you squat, press, lift and curl."




A fusion of pilates mat and basic yoga flow. This is set to upbeat 32 count music. This workout is slightly aerobic because of the quicker pace. Focus will be on elongating muscles, strengthening core and moving to the beat of the music. No experience is necessary. Just a desire to MOVE.

Class will conclude with a stretching cool down.