Jennifer Hess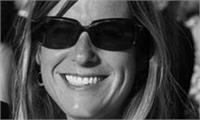 Jennifer is an E-RYT certified instructor in vinyasa yoga training with Baron Baptiste and Aimee Bohn. Jennifer has also taken workshops with Seane Corn, Simon Park and other notable teachers. She is also certified to teach kids yoga mom and baby yoga. Jen owns and operates Finger Lakes Yogascapes, a yoga and wellness retreat and yoga company. Jennifer has competed in half and full marathons, triathlons and trail races and lives for winter snowshoeing and snowga.
Currently Jennifer teaches heated power vinyasa on Sunday mornings at 10am.
Jennifer teaches adult and youth how to embrace the messiness of life, accepting both the challenges and the joys by letting go, exploring and playing on their mats and ultimately unleashing their inner power, inner peace, and freedom to live authentically.
Jennifer's favorite quote is: "We gain strength, and courage, and confidence by each experience in which we really stop to look fear in the face...we must do that which we think we cannot." (Eleanor Roosevelt)
Jennifer Hess instructs the following:
This Open Level class is for everyone who wants to hit 2 birds with one stone! Here's a practice that helps you feel centered and balanced and at the same time, build physical strength and flexibility. Yoga poses use deep, slow breathing to harness relaxation, while strengthening core, upper body, and leg muscles. A relaxing savasana (rest pose) in the end allows you to land your practice!